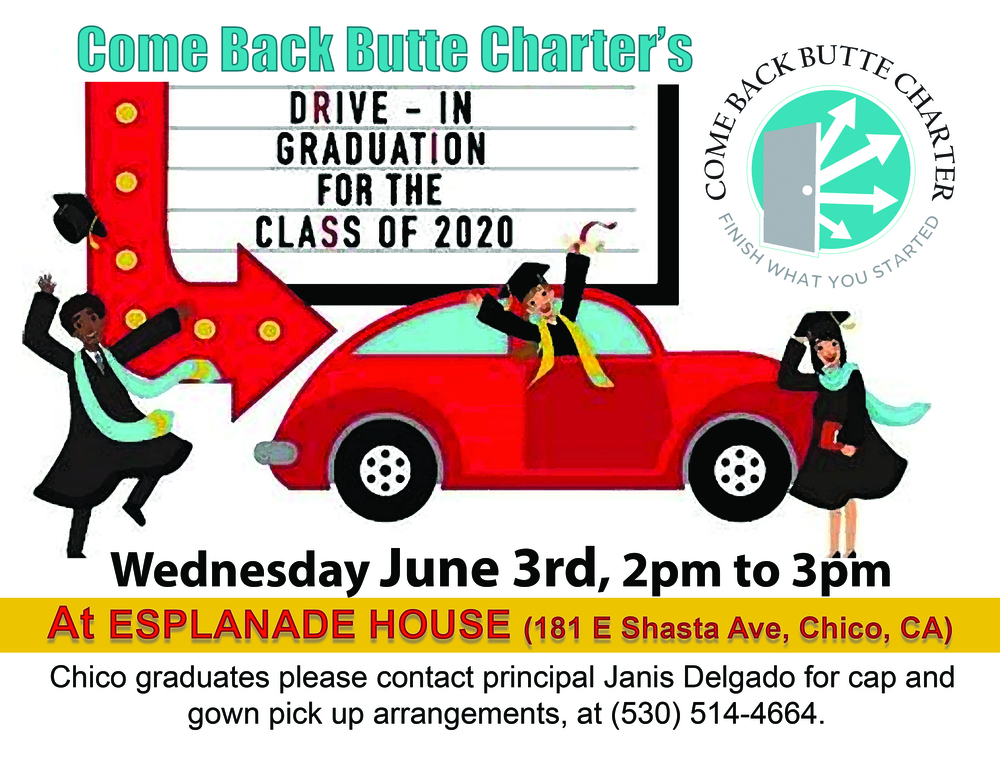 Drive through Chico Graduation 6.3.20 at 2pm!
Robin Indar
Tuesday, May 19, 2020
On June 3rd at 2pm at the Esplanade House we will be celebrating the Class of 2020 with a drive through graduation!
Graduates will drive into the Esplanade House parking lot from the Esplanade entrance.
There, they will receive a folder of items and be allowed to take graduate photos while Pomp and Circumstance (graduation music) blares from a Bluetooth speaker.
Can't wait to see everyone! Janis, Robin and all of the CBBC teachers will be there to celebrate with masks and gloves on.