EDIT MAIN
JazzReach
Jazz concert for students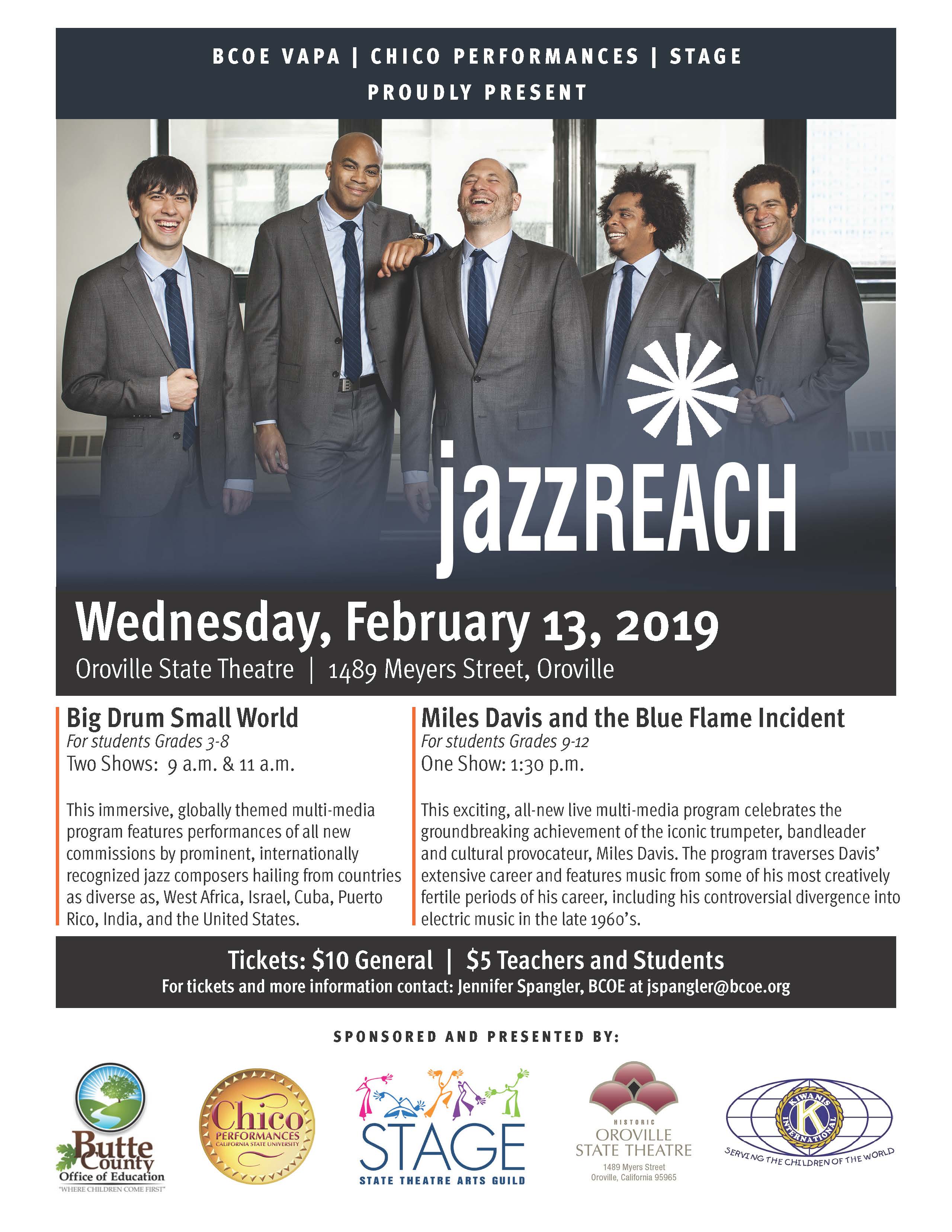 JAZZ CONCERT FOR STUDENTS COMING TO OROVILLE
JazzReach
Wednesday, Feb 13, 2019
Oroville State Theatre
1489 Meyers
Big Drum Small World
For students Grades 3-8
Two Shows: 9 a.m. & 11 a.m.
This immersive, globally themed multi-media program features performances of all new commissions by prominent, internationally recognized jazz composers hailing from countries as diverse as, West Africa, Israel, Cuba, Puerto Rico, India, and the United States.
Miles Davis and the Blue Flame Incident
For students Grades 9-12 One Show: 1:30 p.m.
This exciting, all-new live multi-media program celebrates the groundbreaking achievement of the iconic trumpeter, bandleader and cultural provocateur, Miles Davis. The program traverses Davis' extensive career and features music from some of his most creatively fertile periods of his career, including his controversial divergence into electric music in the late 1960's.
Pricing:
Tickets:
$10 General
$5 Students
$3 Oroville students only